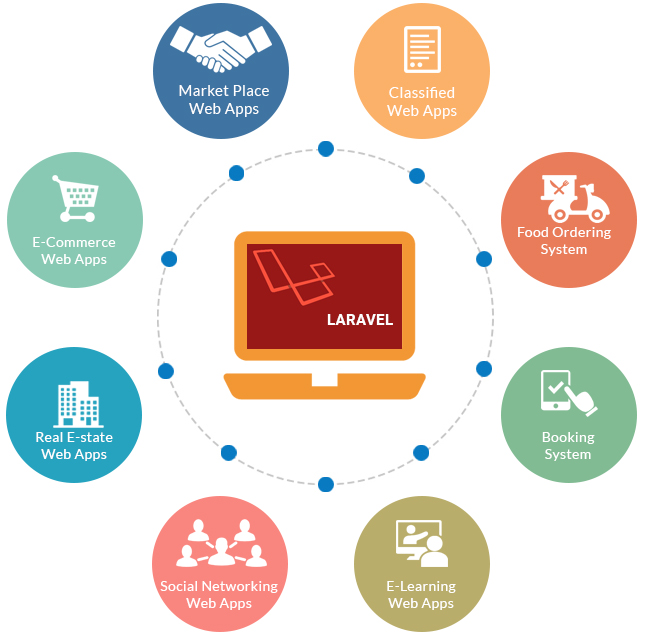 What We Provide
Laravel is one of the top swinging open source development frameworks having MVC structure in PHP technologies. We are supreme in crafting solutions design with this technology and periodically use it in development projects for best web applications. Laravel has very useful tools and shortcuts. Laravel team mates create best web applications by making use of simple and expressive syntax. Atlast, Laravel is easy to use and deploy.
SaaS App Development
Payment Gateway Integration Services
Website Migration using Laravel
Customization & Integration
PHP Consulting services
RESTful API Development
Ecommerce Development
Mobile App Development
Extension & Package Development
Our Promise
Round the Clock Support
Customer Centric Approach
Skilled Team
Flexible Business Model
Customer Satisfaction
There Is Something More...